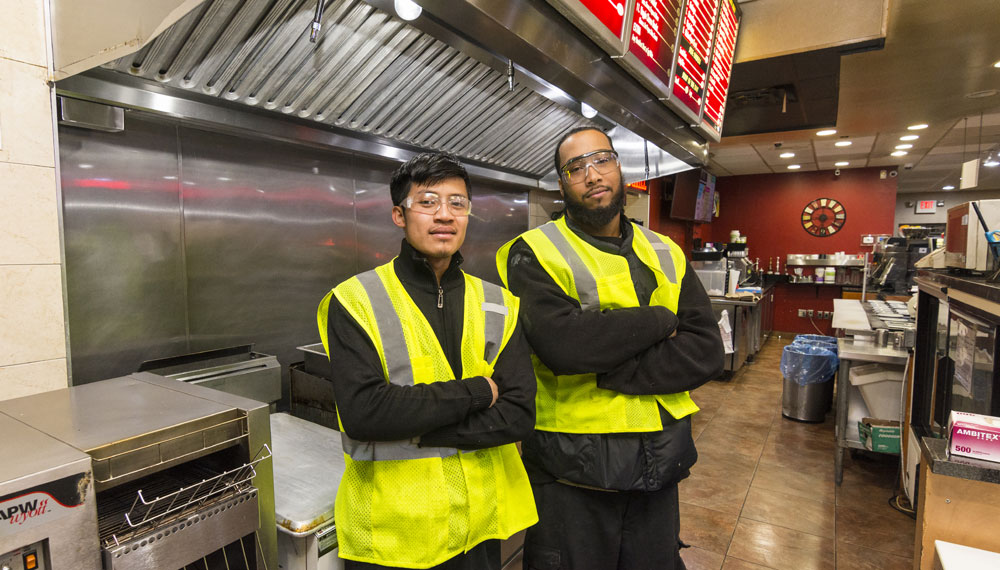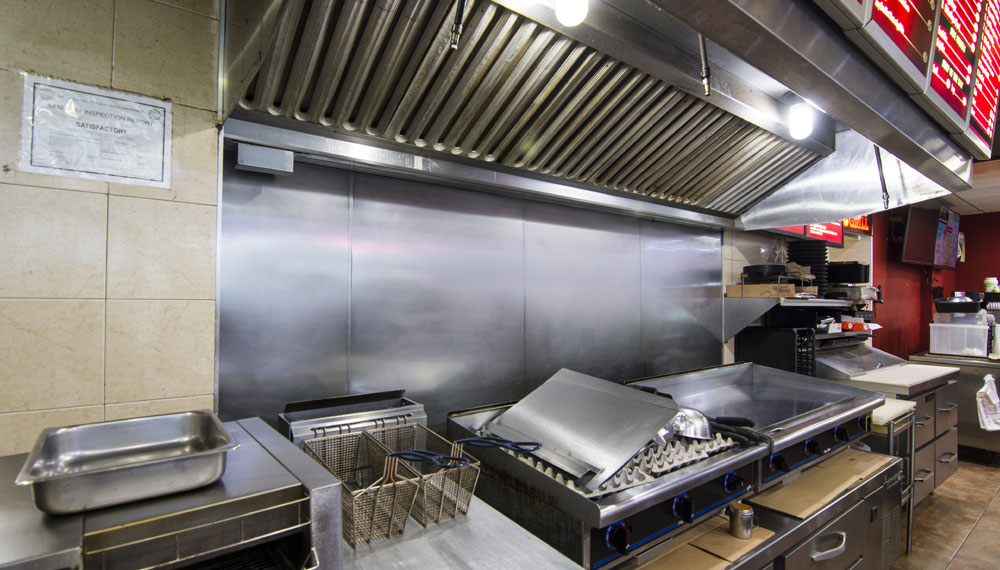 Dirty hoods and exhaust systems can put your facility at risk of grease fires and smoke problems.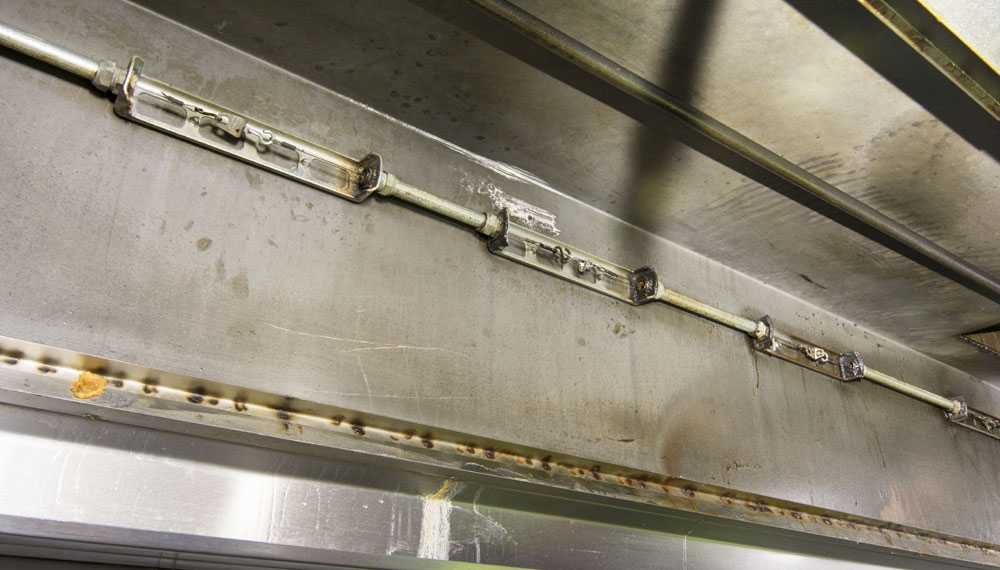 Grease build-up can prevent fire protection mechanisms from working properly and add to grease fire risks.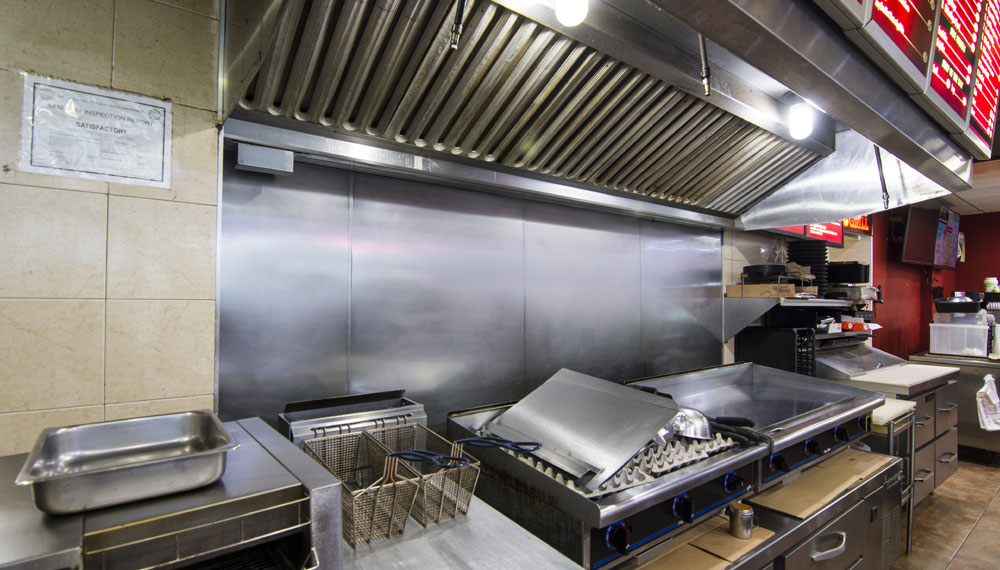 FLEETWASH professionals will provide a complete hood system analysis and explain what your system needs for a complete kitchen exhaust system cleaning.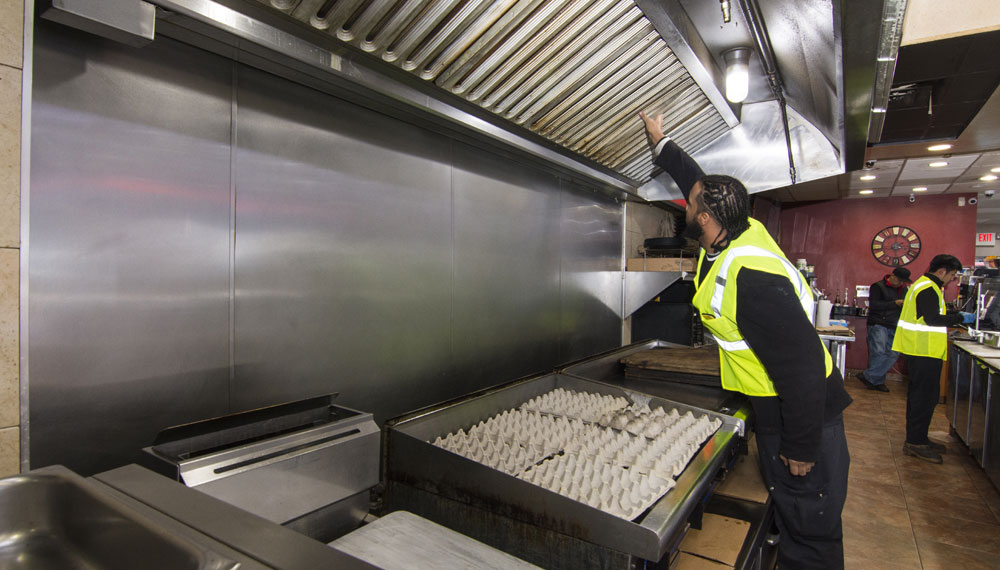 FLEETWASH crews will prep the area and remove hood vents to be pressure washed and scrubbed outside.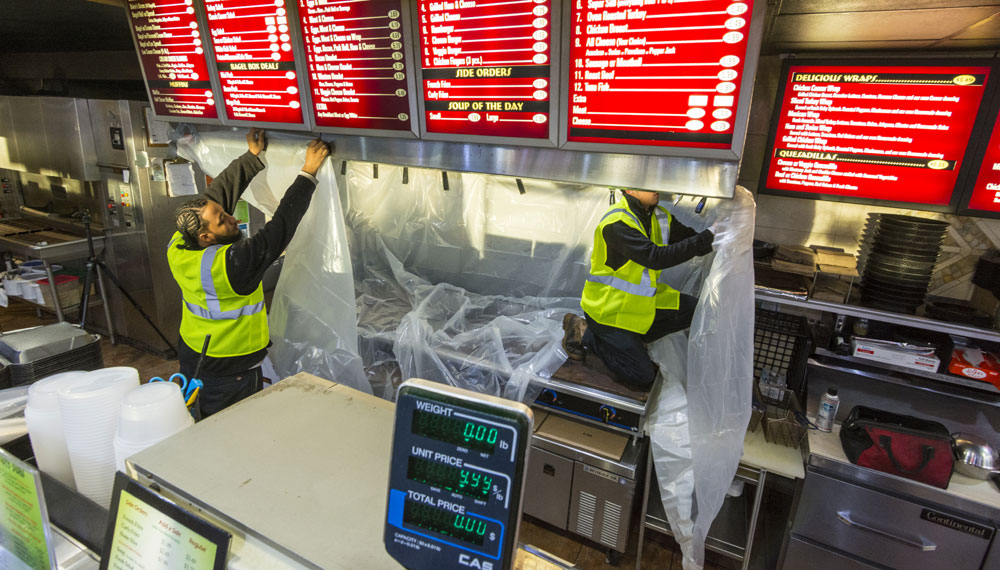 FLEETWASH crews protect the cooking surface and surrounding area during the hood cleaning process.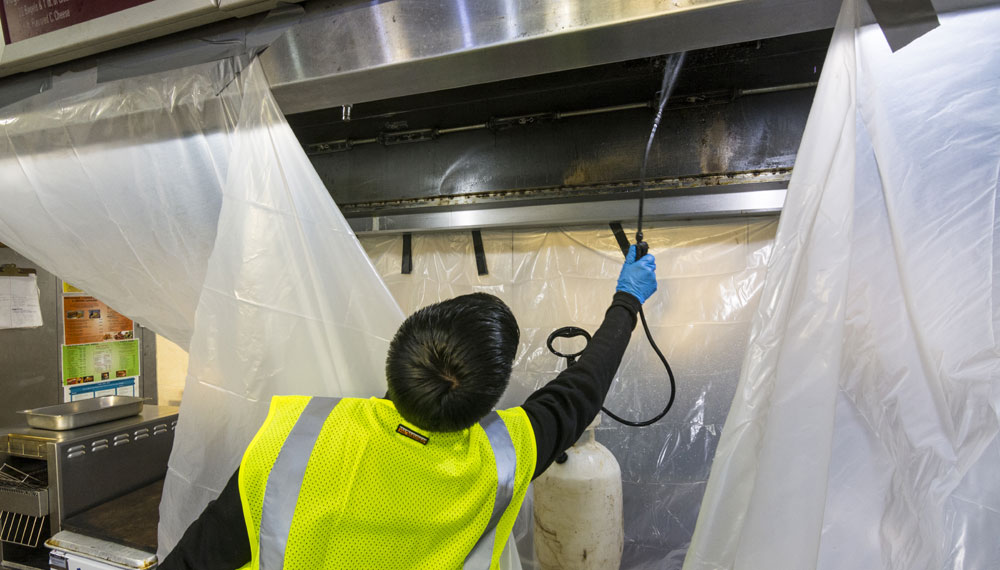 FLEETWASH sprays the area with a biodegradable degreaser and hand-scrubs grease and build up around the hood area.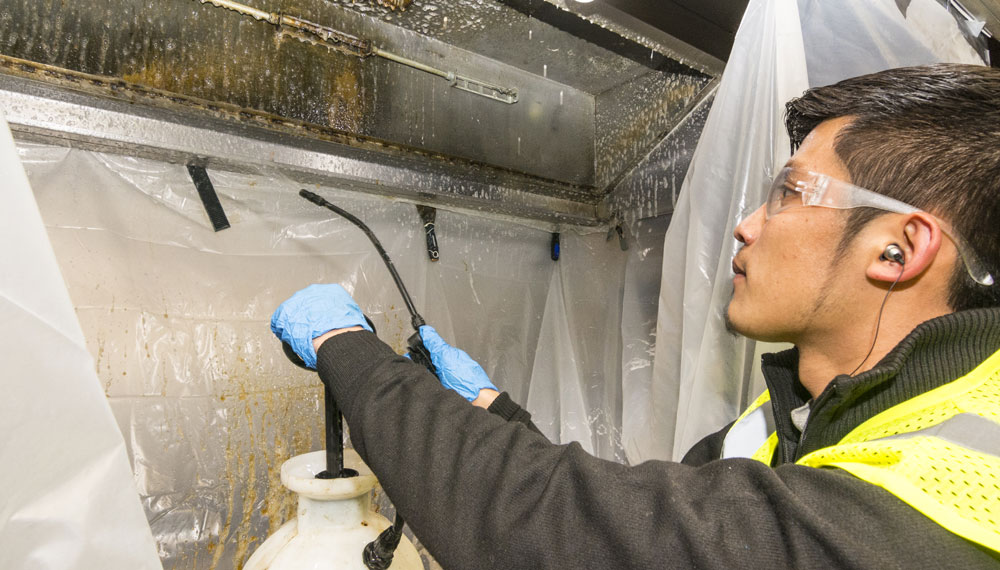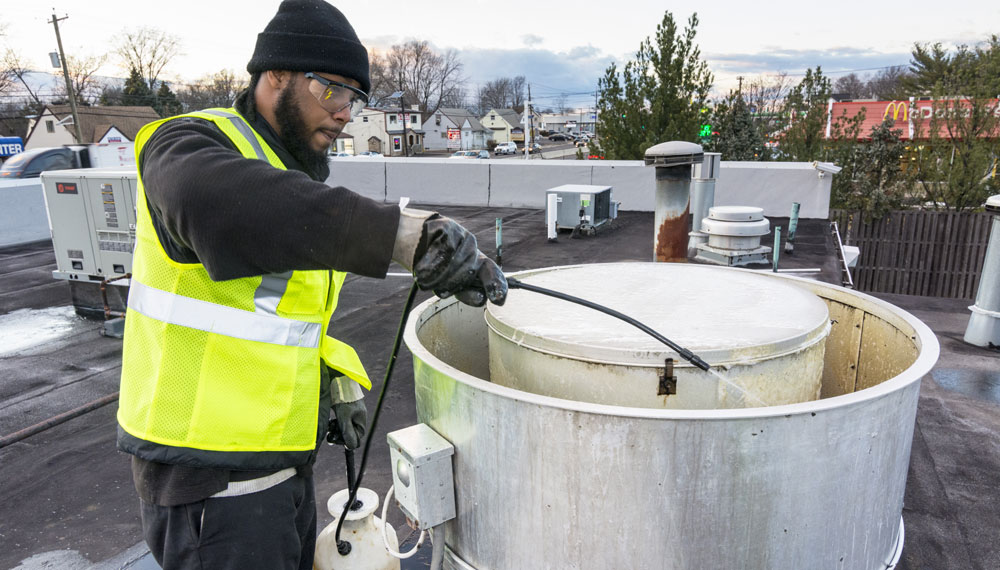 FLEETWASH sprays the roof exhaust system with biodegradable degreaser from the outside.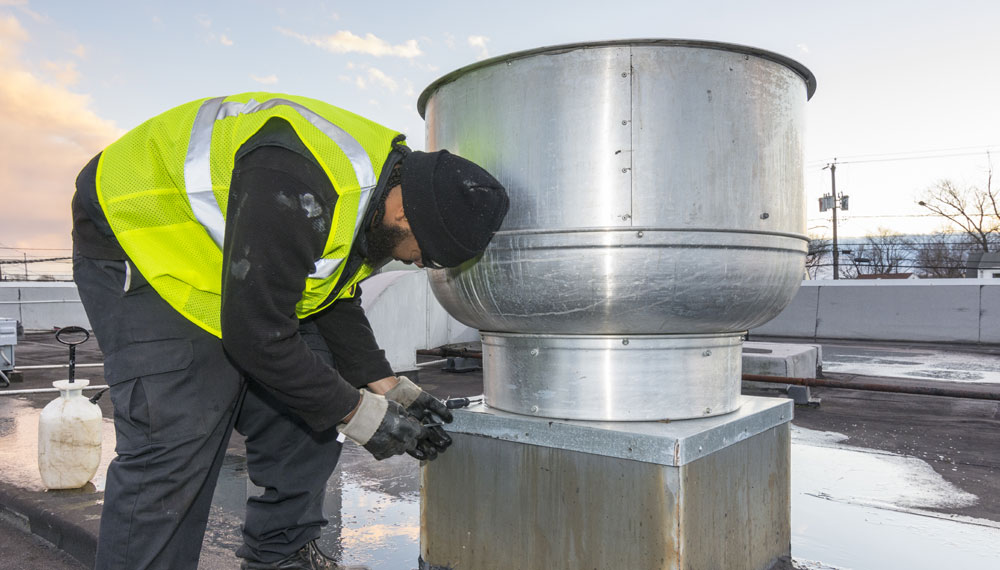 FLEETWASH takes the exhaust system apart…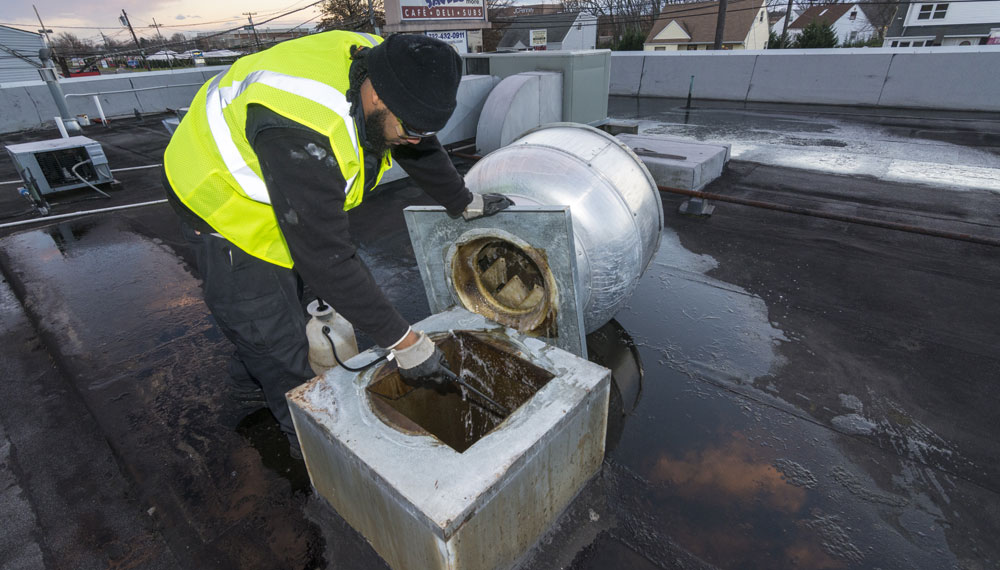 And FLEETWASH treats the inside of the exhaust system with the biodegradable degreaser.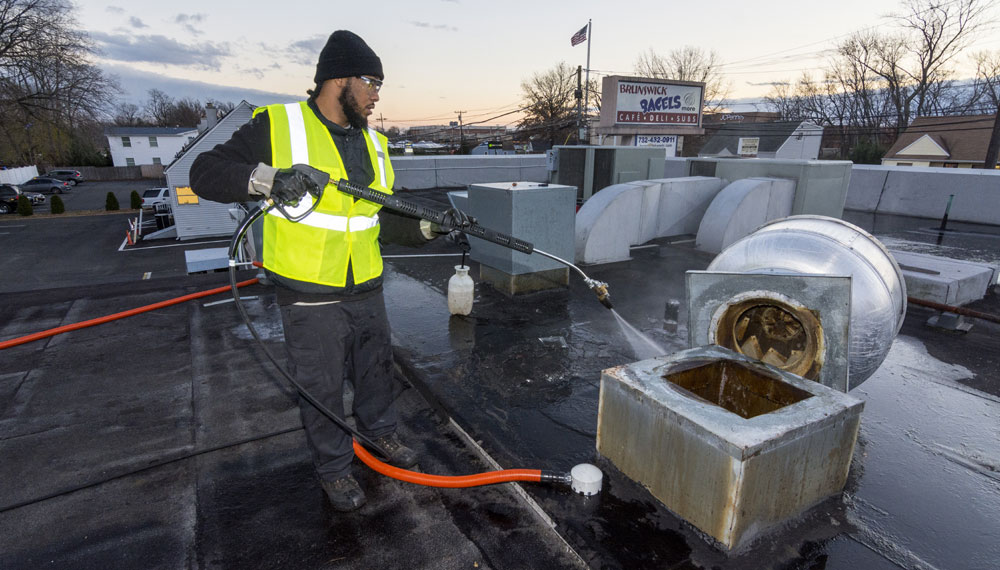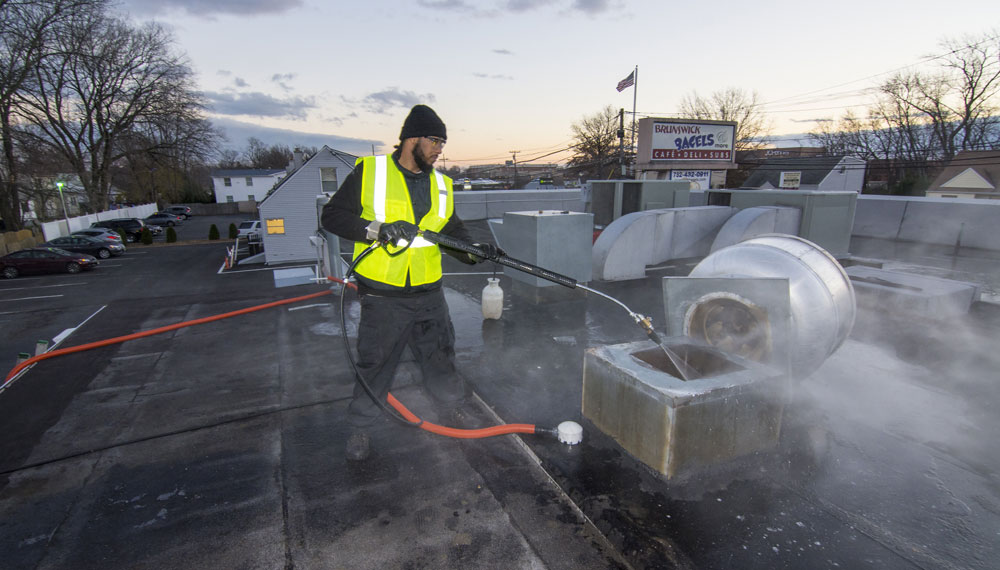 FLEETWASH hauls their patent-protected water treatment system to the roof and hot-power washes the exhaust fan and surrounding area.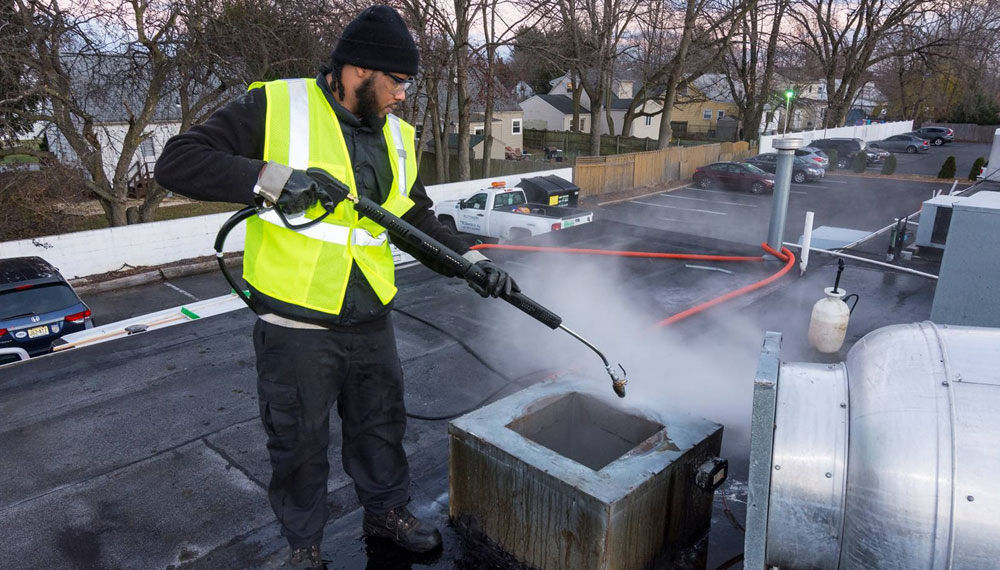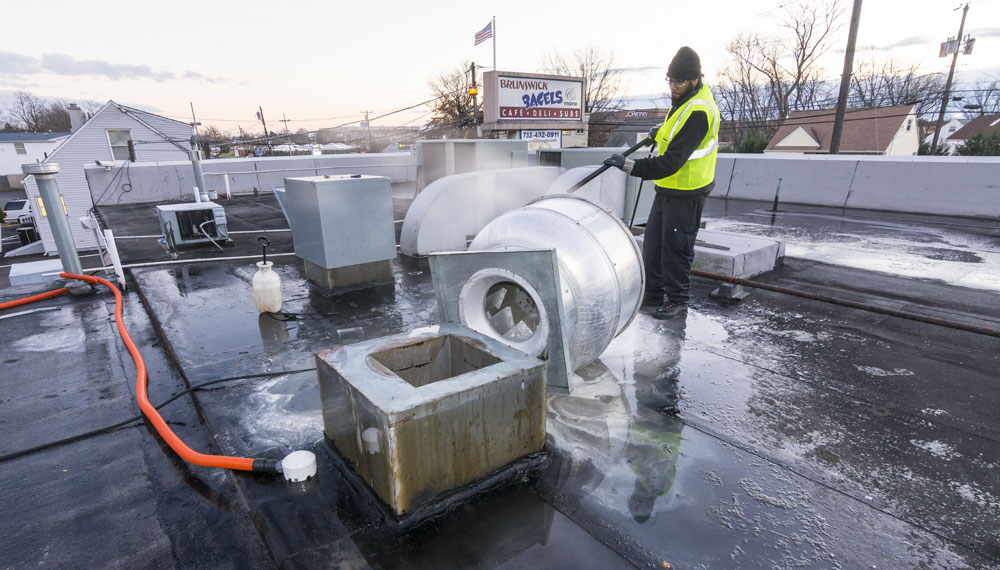 With FLEETWASH all wastewater is isolated, collected and removed from the facility in our water containment vehicles.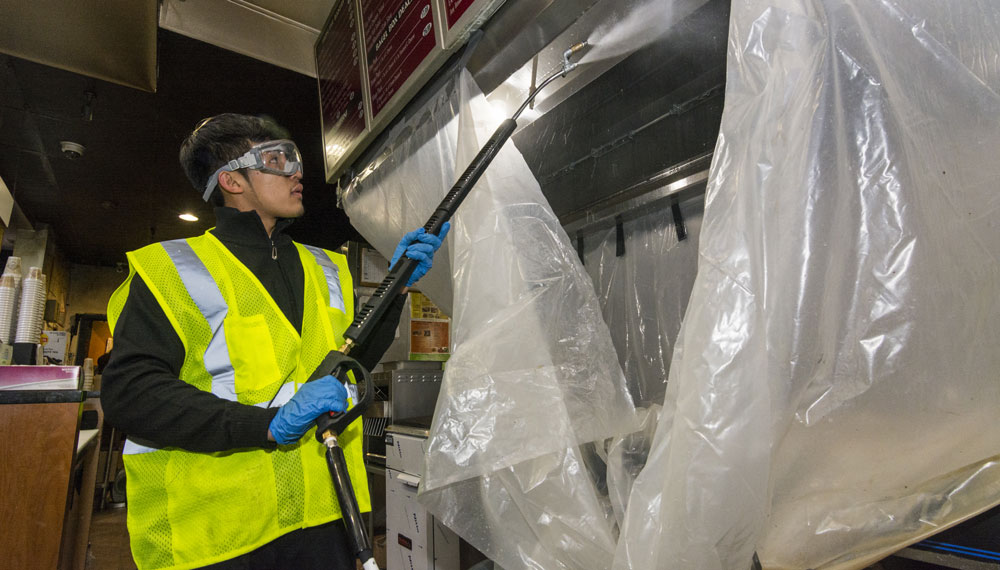 FLEETWASH crew will then hot-power wash the hood itself, rinsing all biodegradable degreaser away and leaving a grime-free surface.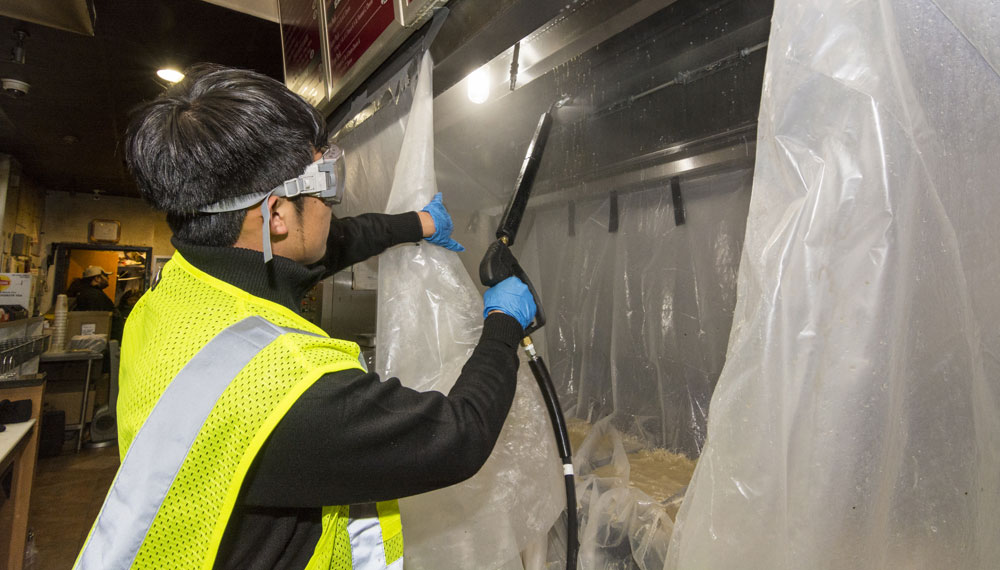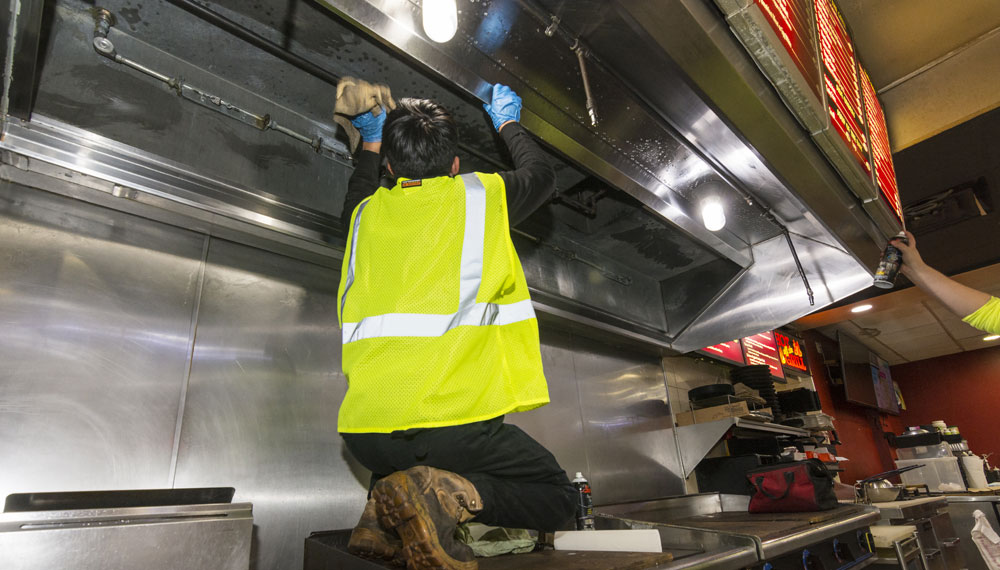 FLEETWASH crew will vacuum, clean and polish the hood and support structure before replacing hood vents.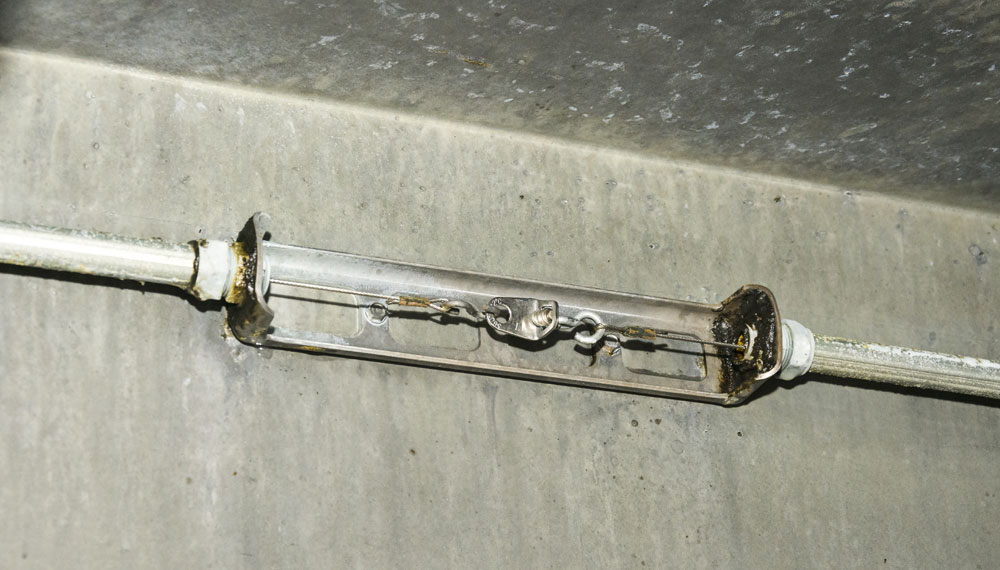 FLEETWASH inspects all elements of your kitchen exhaust system and reports and needed repairs or issues to the facility manager prior to the conclusion of the job.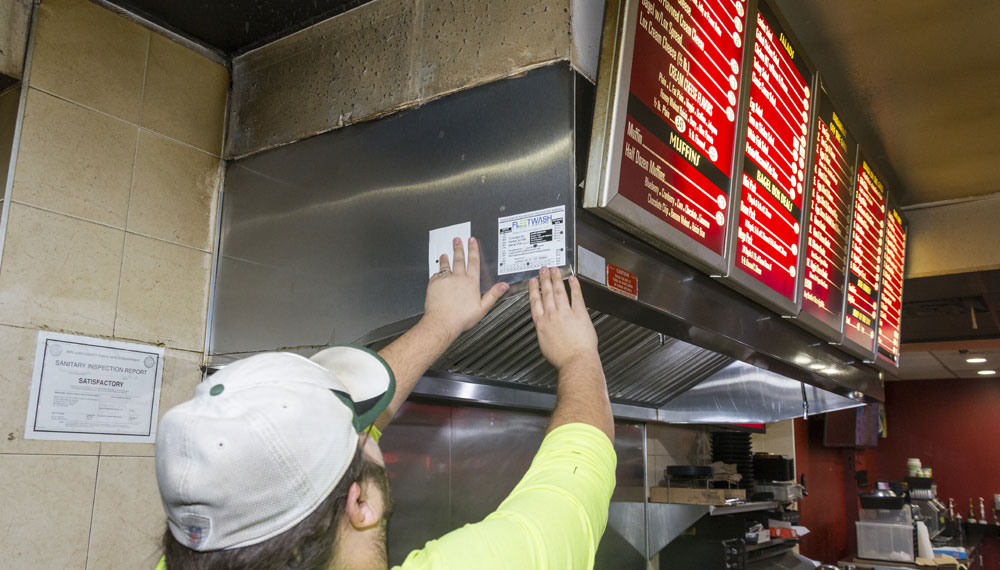 FLEETWASH crew leader will place the official FLEETWASH cleaning certification sticker on your hood at project completion.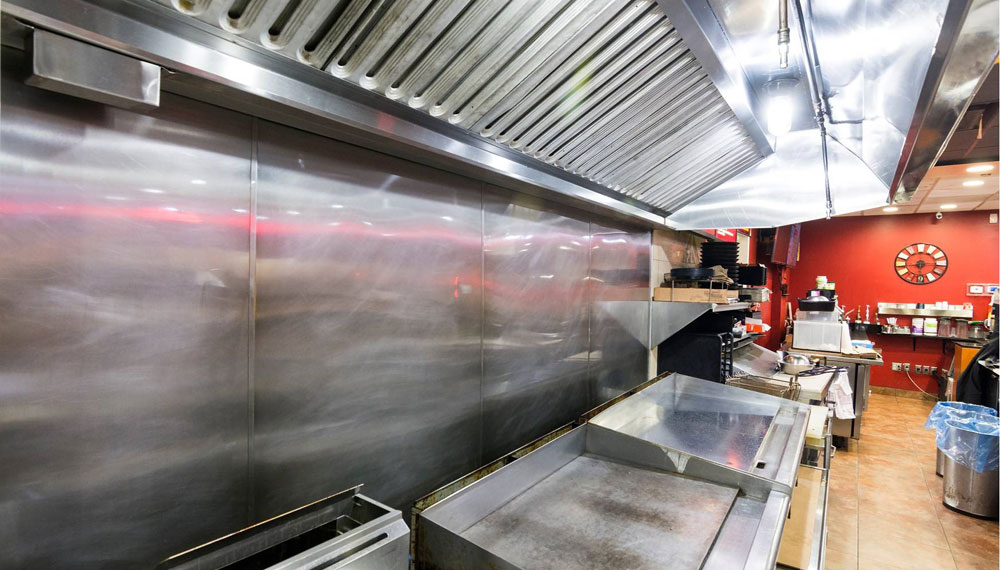 FLEETWASH thoroughly cleans the work area before the job is done – leaving behind a gorgeous, shiny, grease-free cooking area and exhaust system.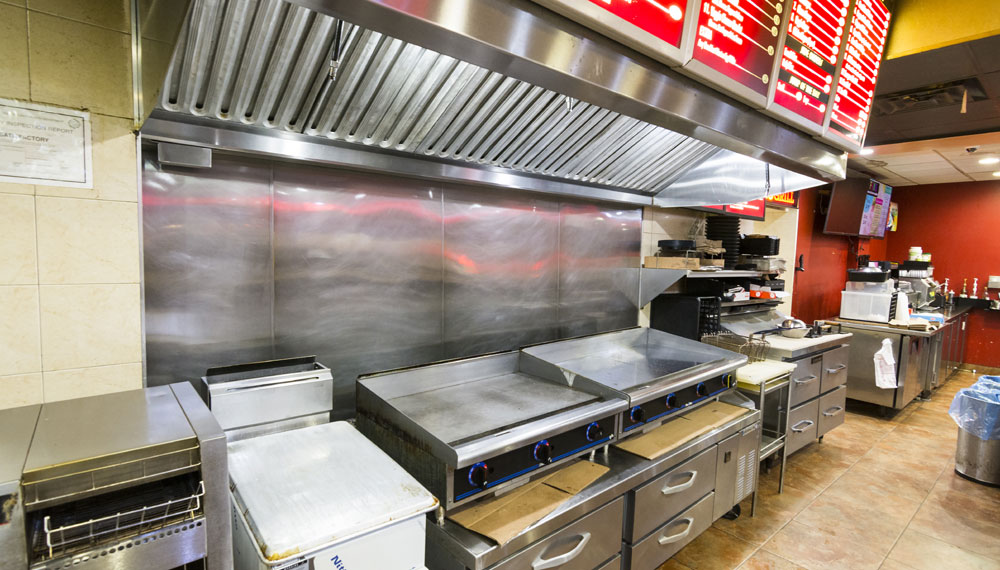 With FLEETWASH satisfaction is guaranteed.